About Philosophy for Children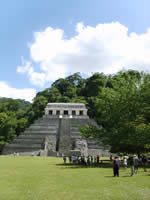 The process known round the world as 'Philosophy for Children' began during the late 1960's with the work of Matthew Lipman.
As professor of Philosophy at Columbia University, Lipman was concerned that young people beginning their philosophical studies at university were unable to think in ways necessary to tackle philosophical issues at
this level. Noticing that his own children beginning school were not being encouraged to develop critical thinking skills he wondered if the problem lay in schooling itself!!
Resigning his post at Columbia Matthew Lipman took a position in the teacher-training institute in Montclair State and began developing the Philosophy for Children Programme. The original programme consisted of a sequence of finely constructed stories
pitched at different ages and dealing with different philosophical themes. In this way philosophical skills are developed in a planned and progressive way.