Welcome to Philosophy for Change
Philosophy for Change aims to investigate the place of philosophical enquiry in education for sustainable living.
The purpose of this website is to share information about how philosophical thinking and philosophical dialogue can advance the skills needed for us to move towards a more sustainable world where there is justice for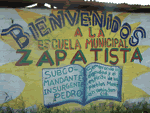 all.
Philosophy for Change seeks to research the impact of philosophical enquiry and reflection and to publish research which is related to the aims of the organisation
Philosophy for Change runs an annual summer youth congress in Chiapas Mexico, where young people gather for 2 weeks from different parts of the world in order to explore the questions which are most pertinent to our time. During two weeks together, discovering first hand the complexities of life in Chiapas and confronting some of the realities of globalization, awareness of global issues are raised, and a space for investigation and enquiry is created.
We hope this site will be useful in supporting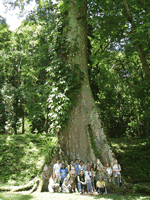 philosophical enquiry in many other contexts so that more educational environments can support young people in thinking globally and acting for change in their local situations and daily lives.
The Community of Philosophical Enquiry offers the perfect place to explore the complexity of issues which are entailed within the concept of sustainability. It offers a place where social, political and environmental concerns can be raised and allows for much personal development.
Through working community, and exploring different ways of 'doing philosophy' those who participate in this work have the opportunity to develop new ways of thinking about the kind of people they would like to be and the kind of world that they hope share in building with their lives.
Eugenio Echeverria
Patricia Hannam